WELCOME TO THE ELITE MODEL ACADEMY
Where dreams come true!


Don't know where to start or struggling to get noticed as a model?
This new era of modelling is so competitive and requires far more than a physical presence to succeed. Even top agencies are flooded with hopefuls, so you need the edge to get noticed and land the good jobs. Through these development sessions, you'll be backed by industry leaders offering the latest ethical impartial advice and industry connections. Don't get caught paying big money to scams, or former nobodies who've never really known success.  Our courses are offered at subsidised lower prices compared to others, and guarantees you the next level of success.
TEENS - ASPIRING MODELS - WORKING MODELS
After many years in Sydney, we are now based in rural NSW and still known as Australia's most reputable model industry group. We only offer quality model development by successful international model tutors and professionals who know what it takes as this competitive industry keeps evolving.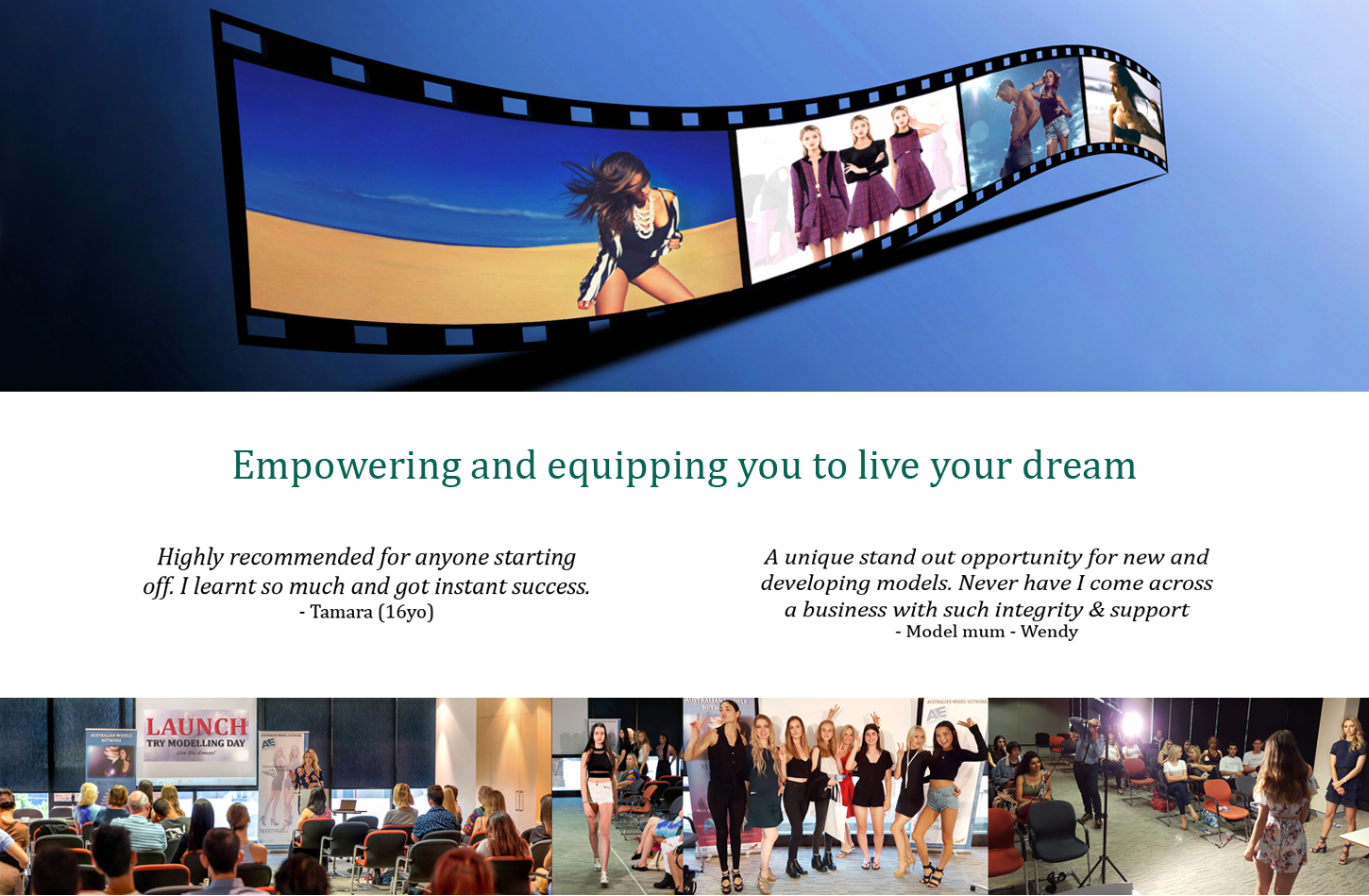 THE EDGE
Working models also need the mental strength to market themselves, handle rejection and the growing pressures of this sometimes cut throat industry. We not only build confidence and skills, but give you the insider tips to marketing yourself as a brand which will impact agencies or job connections to get you hired more often than ever before. 
FASHION MODEL - COMMERCIAL MODEL - ECOMMERCE - SWIMWEAR - TVC - LINGERIE - FITNESS
We have specifically designed relevant components and course modules to support all model types from aspiring through to established models looking to build successful careers. The Elite Model Academy just doesn't produce models, but grows confidence, self esteem and encourages beauty inside and out, real models who shine and get noticed above others. You will excel to gain the best possible opportunities, agencies, and jobs. 
UPCOMING DATES: 
NEXT LAUNCH DATE:  SAT 24th November 2018 in Mudgee NSW
A special day for model, photoshoots, runway walking, confidence building, and even just a self esteem boost for those teens needing it. 

Click to buy your tickets...


 
*We're now planning for more NSW country model opportunities in 2019 and searching for quality models. Contact us to express interest and receive first invites
NEXT BOOTCAMP:  Presently on hold 
All suitable graduates will be hired for special projects, or exposed or referred to credible and top modelling agencies within Australia. All models will also gain new opportunities and connections via our national professional network of modelling agencies, magazines, and job networks.

Dreams can come true, all it takes is you to grab it!
The Aussie Elite Group is our broader community and model network to support all career based model types. A fun, friendly and posittive community which embraces different body shapes, ages and cultures. Get on board, its free to become a member!