Providing you REAL opportunities, Aussie Elite are the first to unite the Australian Model industry in such a strong and significant way.
It's so much more than a bunch of boring speakers!  We have live interactive demonstrations, job opportunities, fashion catwalk fun and entertainment too. Miss it and you will kick yourself!
With less than a week until the big event - It's time to buy your ticket! TICKETS
Sign up now for a day of fashion shows, meets, greets, goodies, and photo ops.  It's time to invest in your future!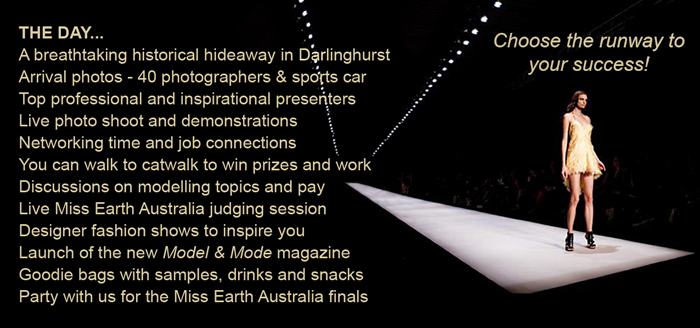 Ps. What's a gathering of models, without a sophisticated After Party? 
After the conference, we're hosting the Miss Earth Australia 2016 Final Competition (7-11pm)
And guess what? You're invited.    GET A TICKET NOW!
MORE WEBSITE INFO HERE or find us on FACEBOOK